Reading Professional Development & Support For Teachers
When your school or district joins the Reading Plus community, you gain access to much more than our award-winning literacy software. You partner with our team of dedicated professionals committed to ensuring you have the best possible implementation of Reading Plus.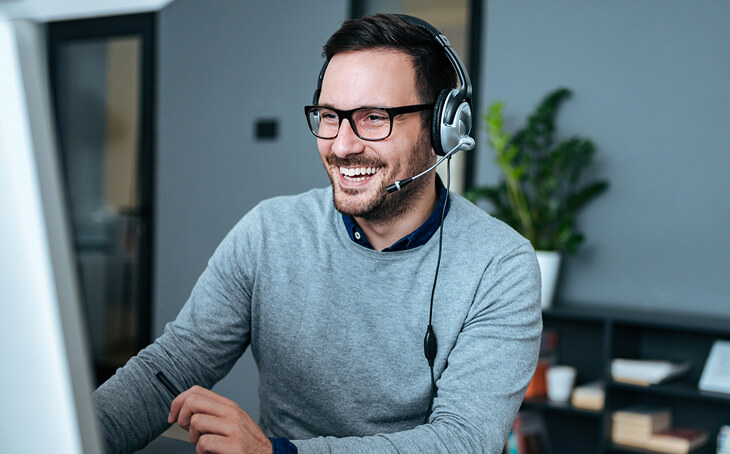 Customer and Technical Support
Our top-rated Customer Service team is available in an inclusive range of hours to support students, parents, educators, and administrators via email, live chat, and phone. The team prides itself on a quick response time and won't quit until your concern is addressed.
Professional Development
Resources
Reading Plus continuously adds to an extensive offering of expert resources and point-of-use video tutorials that support teachers and administrators through each aspect of the program.
A complete professional and instructional support site, the Learn Site, is available 24/7 for educators using Reading Plus. The library of resources offers program feature guides, instructional tips, personalized learning tools, and more.
Reading Plus provides a complete self-paced online training curriculum for new and returning teachers and administrators. Educators can complete training modules from anywhere with internet access, providing a flexible onboarding experience.
The Reading Plus educator management system provides a complete suite of reports at the student, class, school, and district levels to monitor performance and growth. Data coaching sessions and advising provide support to help your students succeed.
Tutorials and chatbots are available 24/7 to help educators with daily tasks and provide updates about new features. The program's intuitive design and easily accessible support enables educators to focus more on teaching and less on navigating the platform.