Texas Reading Standards & Curriculum Alignment
Reading Plus is an online adaptive literacy solution for grades 3-12 that improves reading fluency, comprehension, vocabulary, and motivation. The Reading Plus program is currently used in more than 7,800 schools, helping more than one million students become more confident, lifelong readers.

Welcome to Reading Plus!
Reading Plus rapidly accelerates reading proficiency growth in struggling readers to close the achievement gap. In just 40 to 60 hours of Reading Plus use, students make significant gains toward grade-level reading proficiency.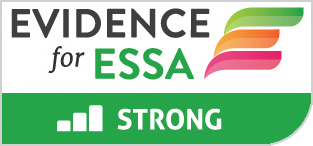 Reading Plus provides significant results for every subgroup and every type of learner, including:
Teachers tell me every week of conversations they have with students who are feeling more confident in their reading. This is a year like no other that has compounded issues for students who struggle to read. We are working hard to help students see the reality of the situation but see how this program can help them. Students are reading more than they would have because of this program and dedicated staff.

Dr. Beth Brabham, Assistant Principal, University High School, Waco ISD
Texas Approved
Reading Plus is an approved product in these Texas districts and cooperatives:
And more! Contact your Reading Plus representative to see our full list of districts that approved the Reading Plus program.
Our Team
We're a team of passionate and experienced educators, researchers, technologists, designers and support specialists. We love coming to work every day to help teachers change students' lives.