Diverse Content Library
At Reading Plus, content matters. We want students to learn about the world as they learn to read, and our content library offers texts that allow them to explore their own interests while supporting classroom learning objectives.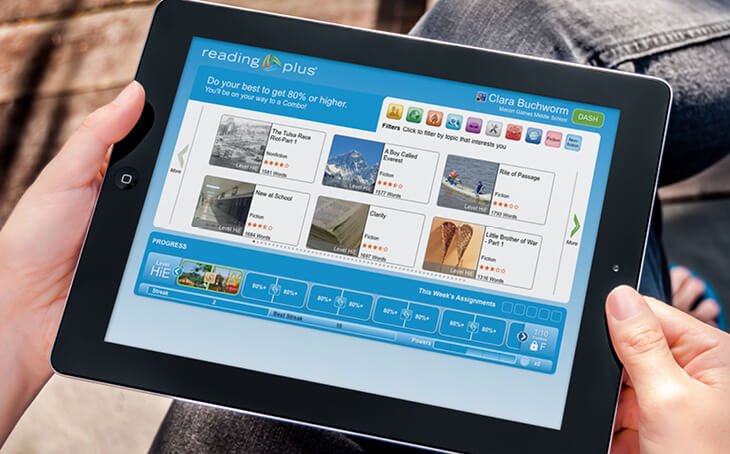 Rigorous Reading
Instruction
Reading Plus texts have been carefully crafted to support students in their development of independent reading.
Reading Plus offers a student-centered experience, where students choose the texts they want to read from eight high-interest categories that support the acquisition of knowledge in curriculum areas of STEM, social science, civics, and literature.
Reading Plus uses a research-based approach to meet text complexity recommendations outlined in national and state standards. Both qualitative and quantitative measures ensure that students read texts that are appropriate for their reading abilities.
Each text includes rigorous questions that are written to have comparable levels of readability and complexity as the texts themselves. Each comprehension question tests a specific reading skill, and the questions are presented in multiple formats, including multiple choice, multiple correct, comparative read, drag and drop, and text highlight.
Critical grade-appropriate academic vocabulary is seamlessly incorporated into every text. Students advancing through the program encounter steadily increasing vocabulary complexity and sentence length.
Expansive Team of Content Partners
Reading Plus has partnered with some of the most respected names in publishing to offer students well-written, quality informational and literary texts. Our content partners and our own team of staff writers provide a wide range of perspectives, diversity, and inclusiveness in Reading Plus texts.