Reading Program for Families
Reading Plus helps students develop the skills they need to be confident, capable readers. Families can support their students' reading development while at home with available online and print resources created specifically for parents and caregivers.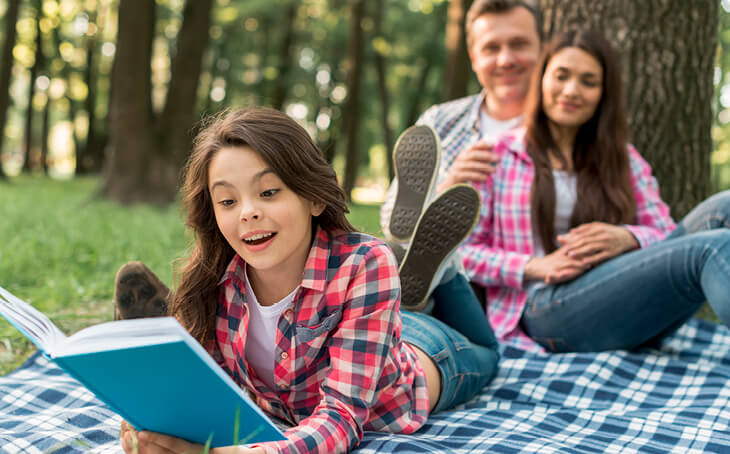 How Reading Plus
Supports Reading Achievement at Home
With a simple design that is easy for students and their caregivers to navigate and understand, Reading Plus gives families access to a student dashboard that identifies progress with clear indicators of which lessons students should complete next help them progress through the activities.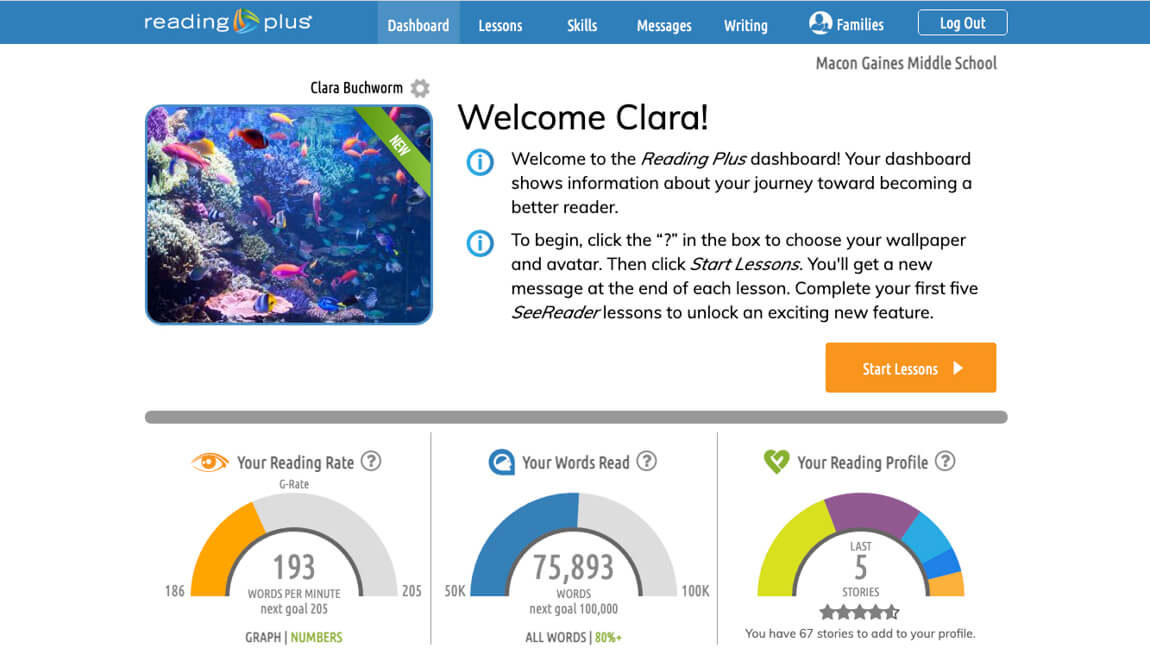 Reading Plus's extensive library of texts lets students explore their interests while discovering new subjects that grab their attention. Students can choose from eight categories to find texts across curriculum areas that engage and motivate them.
A built-in family portal helps parents and guardians support their children at home and guide them through the program. Family members can easily see and understand their children's assignments and progress in the program.
Teachers can encourage caregivers to download printable materials such as worksheets, graphic organizers, and writing prompts to support their students' skills development. These printable skill-building packages help develop reading comprehension in essential comprehension skills.
Supporting Your Child from Home
Learn how to help your child take the assessment, complete lessons, and more with our Home Learning Guide for Families, available in English, Spanish, Portuguese, and Haitian Creole.