Teacher-Directed Instruction
Reading Plus offers comprehensive online instruction and printable materials for direct instruction and differentiation. Integrated teaching tools include video tutorials, printable worksheets, graphic organizers, and lesson plans.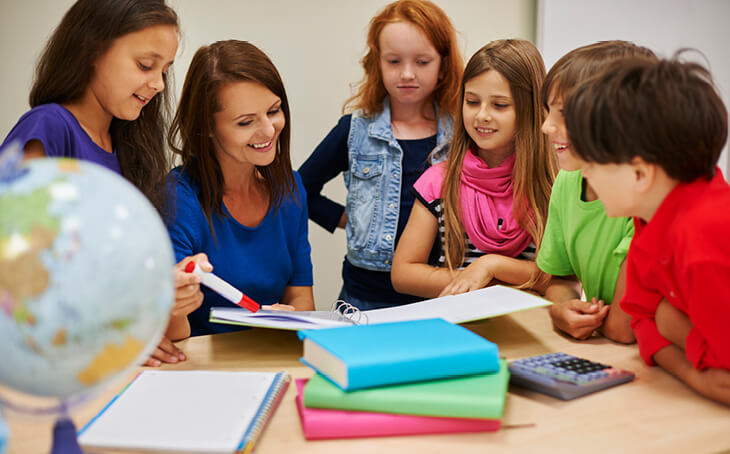 Teaching Tools
for Differentiation
From the Reading Plus management system, educators can access a wide library of resources to support differentiation at the whole class, small group, and individual level.
Skills Coach is a series of animated lessons that address nine major reading comprehension anchor skills and their component subskills. Each Skills Coach lesson consists of three parts: overview, tutorial, and practice.
Printable skill practice worksheets explain a specific comprehension skill and give examples using real texts. Students apply what they are learning through independent practice activities that help solidify their understanding of the skill.
Graphic organizers provide students with an alternate way to share and process their ideas visually. Choose from skill-based graphic organizers for comparing and contrasting, plot outlining, character analysis, and more.
Each lesson includes a fully scripted ready-to-use comprehensive lesson plan for a 25-30 minute lesson that pulls together various resources in a cohesive, purposeful manner.