Virtual at Home Reading Program
Reading Plus complements a variety of hybrid and virtual implementations to support students learning at home, in the classroom, or in a combination of the two.
How Reading Plus Supports Readers
In School

and At Home


Reading Plus provides an integrated reading solution for all learners.
The Reading Plus program begins with a 40-minute adaptive online assessment that provides an individualized diagnostic profile and personalized instruction path for each student. To support blended learning, educators have access to hundreds of printable resources and supplemental materials to meet the needs of every student. 
With personalized practice and targeted instruction, Reading Plus helps build reading proficiency for all learners, including English learners, students receiving special education services, advanced readers, and RTI/MTSS Tiers 1-3. Students can gain 2.5 years of growth in reading in just 60 hours of personalized instruction.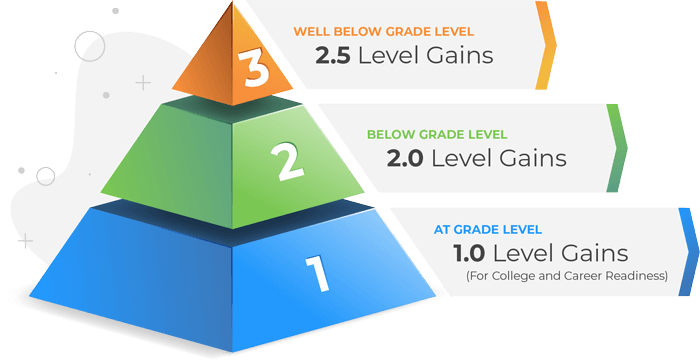 Reading Plus features a comprehensive suite of reports to provide educators with the tools they need to lead a hybrid classroom. Built-in messaging tools enable teachers to communicate directly with an individual student or a whole class. Real-time alerts and notifications identify students who need additional attention and support. 
Family Engagement That Supports Student Achievement
A built-in Parent Portal helps parents support their children at home and guide them through the program. Parents can easily see and understand their children's assignments and progress in the program. In addition, we supply families with guides on how to support children using Reading Plus at home.