Changing the Way Oregon Students Read
Reading Plus is an online adaptive literacy solution for grades 3-12 that improves reading fluency, comprehension, vocabulary, and motivation. The Reading Plus program is currently used in more than 7,800 schools, helping more than one million students become more confident, lifelong readers.



Proven Results for All Students
On average, striving students using the program with fidelity
achieve 2.0–2.5 years of proficiency grade-level gains.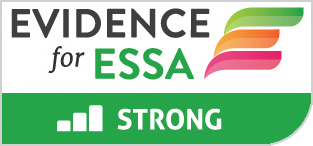 Reading Plus provides significant results for every subgroup and every type of learner, including:
At our school we have a variety of demographics, we tend to get students who are both on the spectrum with many challenges and also very high achieving students, and so finding a program to match the needs for all students was critical. We found that Reading Plus helped us to meet our students exactly where they are. Also, the fact that the texts within Reading Plus are very engaging and students have choice was absolutely something we value

Lindsay Arias, Administrator of Guajome Park Primary Academy
See how Reading Plus aligns to Oregon State Standards:
Reading Plus is an intervention and instruction program aligned with the relevant standards for silent reading fluency, including standards related to comprehension, vocabulary, and writing.