Get a Closer Look at Reading Plus
A demo with your local Reading Plus representative is an easy way to get a closer look at our adaptive literacy program as you begin thinking about implementing a new reading solution for your students.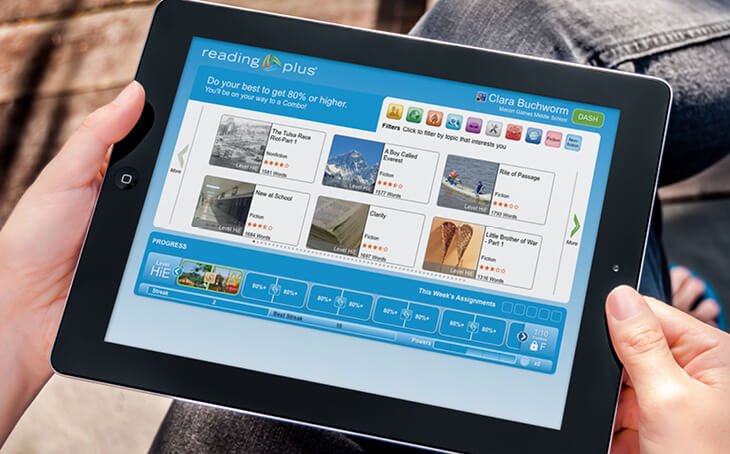 Adaptive Literacy Solution that Accelerates Learning Gains
Reading Plus is an online literacy program that improves fluency, comprehension, vocabulary, and motivation to read. Based on years of research and more than a decade of proven classroom success, Reading Plus produces 2.5 years of growth in reading in just 60 hours of personalized instruction.
Reading Plus also: